The Dacey Video is the video recorded by Doug outside Danny's house after the party ended. Doug said he saw them being intimate through a window and pulled out his phone to tape it. What everyone found to be even more creepy was that he saw a Danny mask and put it on before he proceeded to document it. Rico is one of, if not the first person to receive it. This causes Rico to confront him. However, he had already sent it to members of the chess club including Eloise. Eventually he gets Lacey to tell Doug to delete it and in her frustration she yells at Eloise to stop clicking her retainer. Eloise appears sensitive, emotional, rash, and possibly cruel as she sends the video to everyone and she appears to have all their numbers. The video causes Lacey to become a pariah and she faces the worst of it, especially since Danny is expelled so he really is almost forgotten on terms of blame. This seems slightly unfair since it was really a joint effort.
Video Exposed
Edit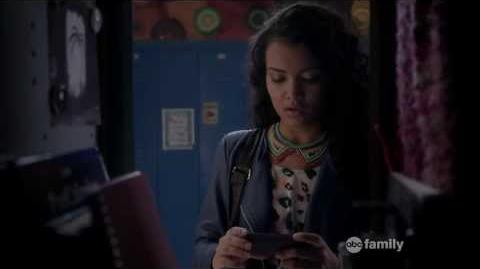 Ad blocker interference detected!
Wikia is a free-to-use site that makes money from advertising. We have a modified experience for viewers using ad blockers

Wikia is not accessible if you've made further modifications. Remove the custom ad blocker rule(s) and the page will load as expected.